Lets the government paid 50% of your company digitalization cost when you engage us on website design, ecommerce and SEO. You pay 50%, Government pay 50%*

We Are

Certified

And

Approved

Government's Technology Service Provider(TSP) Of SME Digitalization Grant Specialized in Website Design, Ecommerce and SEO.
SME DIGITALISATION GRANT MALAYSIA
SME Digitalization Grant is an initiative by goverment that set out in the 2020 budget to encourage more local business to digitalized their business and rapidly move into technology sphere.
The government through Ministry of Finance (MOF) is working together with Bank Simpanan Nasional (BSN) and Malaysia Digital Economy Corporation (MDEC) in managing the grant to eligible SME.
This is a 50% matching grant by government up to maximum of RM5,000 per company. Total RM500 Million is budgeted over 5 years limited to the first 100,000 SMEs applying to digitalise their business operation.
OUR SOLUTIONS IN SME DIGITALISATION GRANT MALAYSIA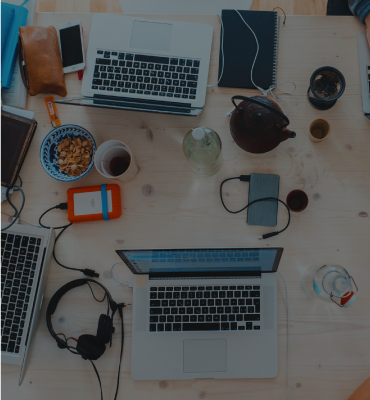 Website Design & Development

We helps you build a new website with latest technology that are ready for your company digital transformation.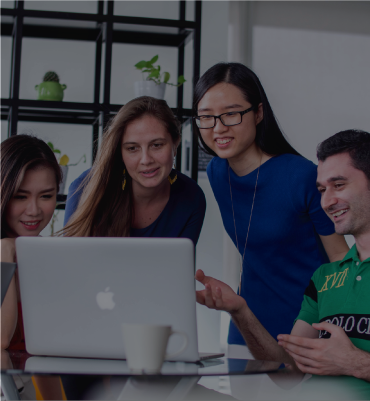 Ecommerce / Online Shop Development

Add a new online sales channel through ecommerce website. Digitalized it with 24/7 online sales order process with minimal human resources.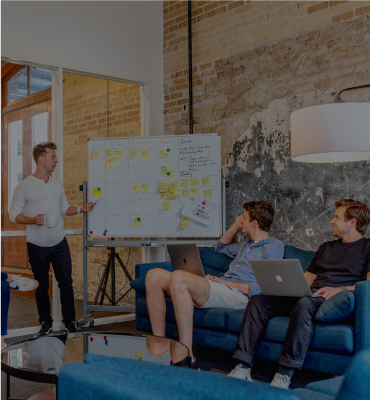 Search Engine Optimization (SEO)

With the helps of SEO, we always believed that you will have constants lead generated every month.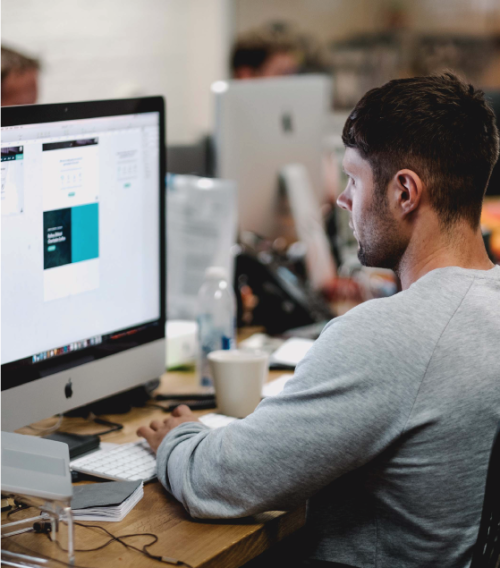 Am I eligible for SME Digitalization Grant?
CRITERIAL OF APPLICATION / ELIGIBILITY
The SME is at least 60% owned by Malaysian;

Available to SMEs and Cooperative ("Koperasi") registered under the relevant laws of Malaysia;
The SME /Coop has been in operation for at least six (6) months;
The SME/Coop has minimum average annual sales turnover of RM50,000.
How to apply SME Digitalization Grant?
GET PREPARED ALL THE DOCUMENT BELOW
Completed SME Digitalisation Initiative Application Form (Download Here)
Copy Of Identity Card Or Passport Of Director(S) / Partner(S) / Proprietor(S), Whichever Is Applicable.
Copy Of Business Registration Licenses (CCM, Form A/B, Form 24 & 49 And M&A Or Any Similar Forms Under The Companies Act 2016)
Company's Bank Statement For The Last Two (2) Months
Company's Profile
Invoice/Billing And Service Agreement (Service Order Form) From Authorized Vendor Listed By MDEC (Both Documents Need Client's Official Company Stamp And Signature)
Any Other Information And Documents As And When Required By The Bank
Latest Audited Account With Official Company Stamp And Signature On Every Relevant Page, Inclusive Of Page 1 And All Pages Of The Statement Of Changes In Equity, Statement Of Cash Flow, And Notes To Financial Statements.
Latest 6 Months Management Account (P&L And Balance Sheet) With Official Company Stamp And Signature
FAQ For SME Digitalisation Grant
SME business digitalisation grant , also known as SME Digitalisation Initiative, was announced by the Ministry of Finance under the year 2020 Budget to support SMEs to adopt digitalisation transformation.
The total amount allocated for SME Digitalisation Grant is RM 500,000,000 for the period of 5 years , or limited to first 100,000 SME applications, which ever come first.
The SME could apply the grant for :
Digital marketing & sales
E-POS (Point Of Sales)
HR Payroll / CRM
Procurement System
E-commerce
Remote Working System
ERP /Accounting System
The Government will provide a 50% matching grant of up to RM 5,000 maximum per company for the subscription above. In other words, the SME pay 50%, the Government pay 50% up to maximum of RM 5,000
THE Malaysian SME company who are at least 60% owned by Malaysian, registered under SSM with operation at least 1 year, the yearly sales turnover more than RM 100,000 and have proper accounting documents such as audited report and management account statement.
You can download the application form in our webpage here
You can directly submit the application to the nearest BSN branch, Alternatively , you can ask the TSP to help you to submit the application. (According to the latest revision of SOP from MDEC)
Cartforest is one of the product brand under Ideaone System Solutions Sdn Bhd. We started our website design / ecommerce / SEO since year 2008. We are Approved TSP under this SME Digitalisation Grant. Throughout these 13 year, we have very experiences developer that able to the create your website / ecommerce. In addition, we are able to connect the website with SEO so that it will helps on the marketing as well.
Our Digital Marketing Service helped hundreds of SME clients get more exposure on Internet, and more importantly, get more sales though our SEO and Google Ads services.